LUXURY VILLAS IN KEFALONIA
A peaceful heaven invites you to an unforgettable stay, away from it all.
Piedra Villas are located at the spiritual center of Kefalonia, constructed in a 12000 acres olive grove with lush vegetation. They are ideal for families and big groups of friends that want to holiday together and seek total privacy and spacious indoor and outdoor spaces and amenities like pool, gym, ping pong, outdoor video projector and playground there is something to entertain everyone!
Villas Piedra & Di Sasso can be booked together or independently for a relaxing holiday stay, sleeping comfortably up to 17 guests. Modern and spacious properties with plenty of amenities promise a comfortable and relaxing stay.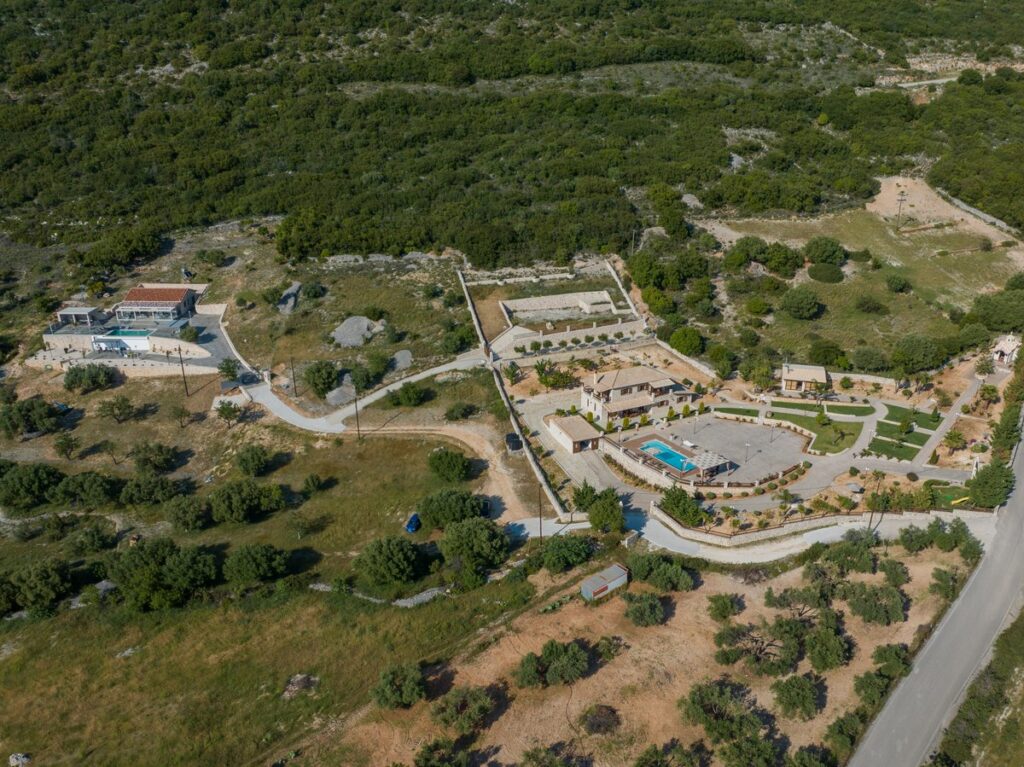 Wake up to lush vegetation and total privacy and serenity. Share the wonder of an impressionist sunset with sea views. Let the whispering sounds of nature and the starry nights cradle you to sleep. With inspiring modern decoration and indulgent amenities, each villa offers a haven of blissful luxury. Stunning mountain and sea views with private pools for sun-splashed swims and midnight dips.
Perfect for your wedding, special day or event!
Piedra & Di Sasso Villas offer the perfect combination of elegance, luxury, and privacy, making them the perfect choice for couples who want to host a stunning wedding or for friends and colleagues that want to host a special event.
Whether you're planning an intimate gathering or a grand celebration, the villas have the space and amenities you need to make your special day truly unforgettable.